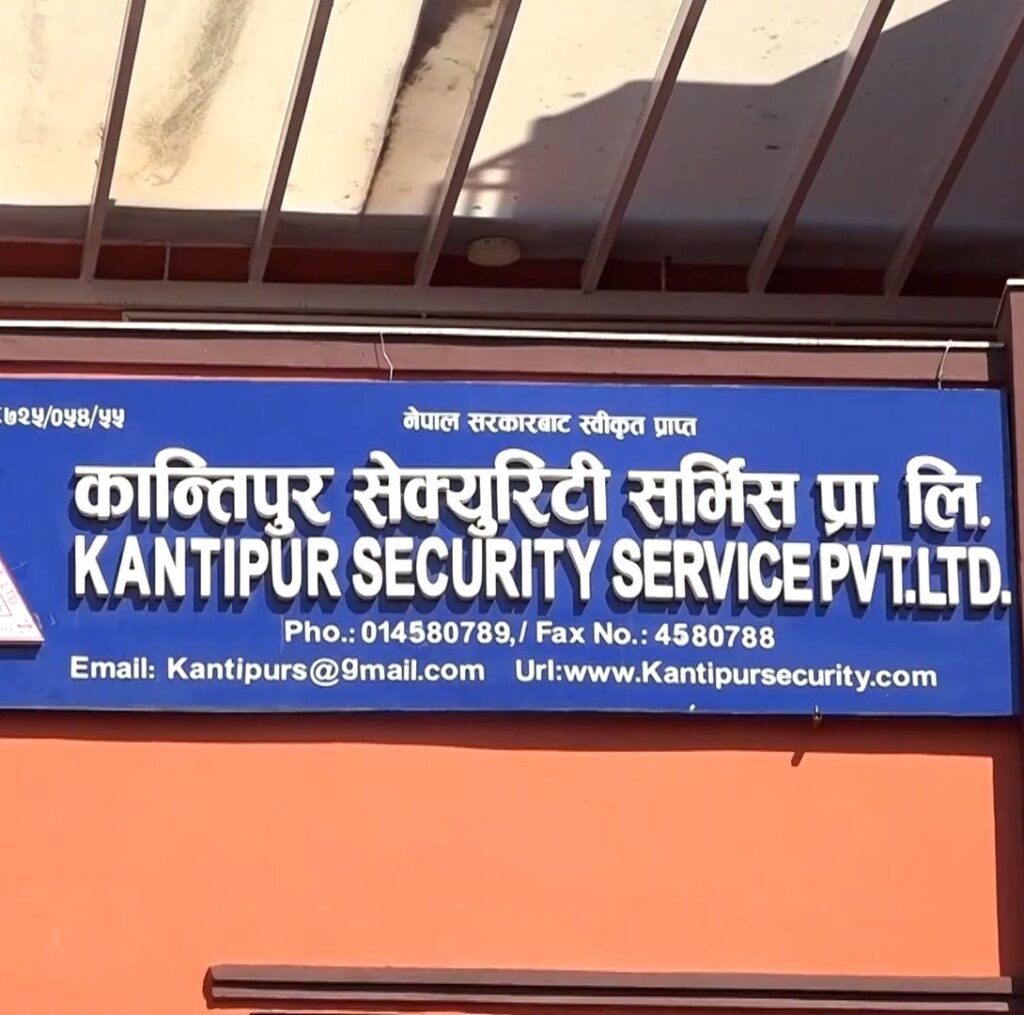 '' Your Security is our satisfaction ''
This Kantipur Security Service Pvt. Ltd. Pursuant to Company Act 2063, Pvt. Registration No. 8725 / 054 / 55, Ministry of Home Affairs Ch.No. Agreement letter of 2034 / 055 / 56, Mr. Domestic and Small Industries Office (Pvt.) Ltd. The. No. Registered in 1841 / 283 and registered in the Ministry of Finance, Internal Revenue Department on PAN 500150399 from Police Head Office. No. 418 dated 2059 / 7 / 12, we inform you that since 2055, we have been providing security services on an institutional basis in various places of the state. Government registered under the constitution of Nepal. Company Act 2063, Industrial Business Act 2049 and other prevailing laws, the Kantipur Security Service Pvt. Ltd. has been established on 2055 BS 1998 AD with the aim of providing proper security services to the government/non-government.
"Let's Provide Reliable Service"
Comprehensive security service.
Necessary security training will be given.
Provision of security related monitoring.
Giving/taking security related reports. Criteria for selection of security guard.
A leading security company providing professional security services.
Administered by former senior police officers.
Efficient management.
Provide security only by qualified persons who have received security training.
When selecting security personnel, Pvt. will choose.
Before being sent to the security area to perform security work, the modern security training refresher will be sent to the work area only after the training.
This Prof. Ltd. This Pvt.Ltd. Security authorized supervisors or authorized persons assigned from time to time will conduct check, formal and informal and informal checks to the security personnel assigned to the security work, instructions, control and briefing.